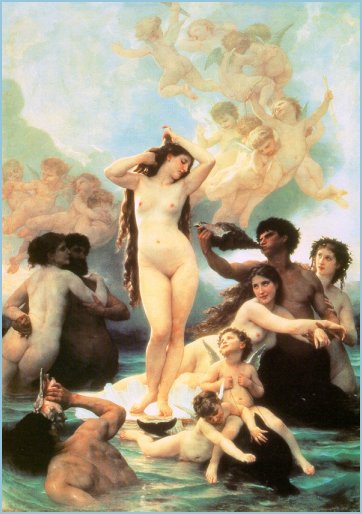 We live in a culture soaked in sex. From sexy clothes for children, medicalisation of sexual desire, genital reconstructive surgery and pornography, we have sexualised, objectified and commodified our bodies and our sex lives, and some would say our very souls. The very tools that provide us with information and relaxation feed our brains with a diet of varied, perverse and outright dangerous sexual mores and values. Our brains pick up the worlds seductive siren call and allow it to direct our behaviour.
Sex sells-and how!
We are entertained by TV screens, video games and the internet. In Australia[1], children aged five to 17 years spend 1 ½ hours per day watching TV and over 30 minutes a day using the internet for non-homework purposes. And this is not counting the time spent texting and scrolling the cyber world on the iPhone. The data is not much different for adults, with Australian adults spending an average of 13 hours a week watching TV[2]. So what? You may ask. It's just for relaxation. But stop and consider-collected sex scenes[3] (16 minutes) from one of the most popular TV series today contains every form of sex-from full frontal nudity, to voyeurism, rape, incest, homosexual sex and violence. In fact, at least six former porn stars act in series three[4] of this blockbuster. Family shows on TV normalise homosexual sex, premarital sex, extramarital affairs and incest.
What about the internet? Cyber-communication and ease of internet access has resulted in a generation of digital natives. Information on anything and everything is available literally at our fingertips. Living in a global cyber-village, friends are counted by Facebook contacts, and identity is an on-line profile or avatar. Knowledge is available 24-7 and mates and acquaintances only a click away. This burgeoning arena of technological prospects comes with a dark side-porn.
The porn industry generates 13 billion dollars each year in the US, The average age at which young people first view pornography is said to be between 11-13 years[5]. The negative effects of porn use on sexual attitudes, values and behaviour of both boys and girls have been clearly documented in Australia[6] and internationally[7]. Added to this is the constant bombardment of sexualised images, videos and advertisements.
Whereas this super-sexualisation of our teens and even our children is recognised [8] and reacted to with abhorrence[9], parents, teachers and the church community feel helpless and often hopeless to counter it. We abrogate the sex talk to schools. But sex education as provided by schools although well intentioned is undergirded by individualistic rights based values of self-gratification, where self-control and purity are non-existent.
Where does that leave us? How should we as Christians understand and respond to this?
---